How to fund
When initiating grassroots action, it's important to make the best of the resources you have access to.
Securing funding is not the most important aspect of grassroots action, but it sure can help you. Whether you are one person making flyers or 200 people organizing a worldwide tree planting day, securing funding can help you cover common expenses such as printing, wifi, meeting spaces, cleanup tools, seeds, transportation, or permits.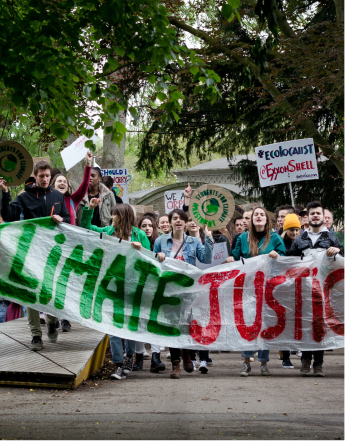 While this can be a very situation-specific process, we'll offer some
organizational tips to get you started.
Write it
down Writing down your expenses can help you understand your budget and will prove useful if you do end up seeking funding. When setting a goal for a fundraiser or applying for grants it is much more difficult and inefficient to make a guess than to have past experience and data.
Get
advice Funding can be one of the more obscure aspects of action. As mentioned above, there are online forums and groups that are filled with experienced grassroots organizers. Ask them if your budget is reasonable or if there are ways you can save, maybe they know some producers or shops that offer discounts or sales. You never know, don't be afraid to reach out!
Know your
options There are tons of organizations and websites out there to help you find the resources you need to get your feet off the ground or take your action a step further. See below for just some of the possible funding avenues and options.